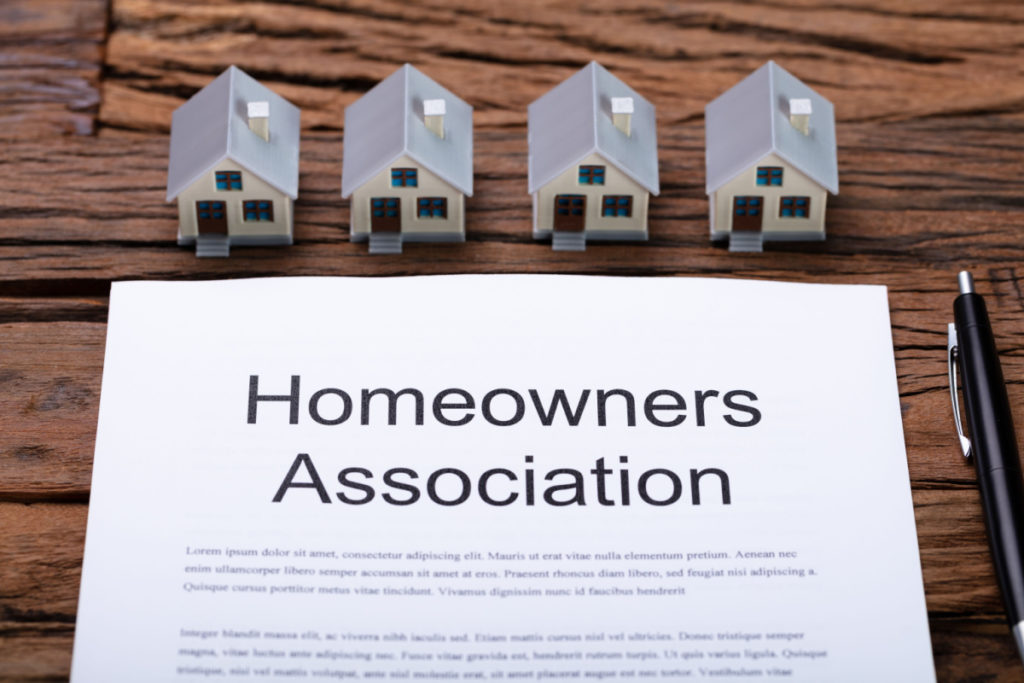 Are you a homeowner looking for a way to ensure your neighborhood remains safe and secure? If so, it may be time to consider
 forming a Homeowners' Association (HOA)
. An HOA is an organization that helps protect the interests of homeowners in a particular area or subdivision. They can help maintain property values, enforce rules and regulations, coordinate activities, and provide services to the community. There are
 roughly 370,000 Homeowners' Associations
 currently operating in the United States. Working with a community association management company can make forming and operating a Homeowners' Association much easier. Here are some signs you might notice when it is time to form a Homeowners' Association in your community.
The Lack of Common Greens or Recreational Areas
If your neighborhood doesn't have common green spaces or recreational areas, forming a Homeowners' Association (HOA) can be a great solution to bring these amenities to your area. An HOA can help provide owners with the resources and guidance needed to make their community a nicer place to live. One of the responsibilities of an HOA is to manage the common areas and ensure that they are properly maintained. With a Homeowners' Association, homeowners can work together to bring amenities like parks, playgrounds, trails, gardens, and community centers to their neighborhoods. Instead of making mistakes with planning and operating a new Homeowners' Association due to a lack of experience, you need to reach out to
 HOA management companies
 for assistance. Having this guidance will help you avoid problems in the future.
Street and Sidewalk Maintenance Issues
Poorly maintained streets and sidewalks can hurt the overall value of a neighborhood, making it less desirable for prospective homeowners. Homeowners' Associations (HOAs) often help to keep these areas in good condition by setting standards for maintenance and handling repairs when necessary. Common problems with streets and sidewalks include:
Potholes
Cracks in the pavement
Broken curbs and gutters
Missing or damaged signs
Weeds are growing out of control
An HOA can set up a system for regularly inspecting these areas to ensure they are kept in good condition. They can also work with local governments to secure funding when repairs are needed.
Unsafe Neighborhood Issues
The lack of security measures can lead to unsafe conditions in neighborhoods and communities. Homeowners may be at risk for theft and vandalism without proper security measures. Homeowners' Associations (HOAs) are responsible for setting up security protocols within their community and working with local law enforcement agencies to ensure the safety of all residents. An HOA can provide several security measures to keep neighborhoods safe, including:
Security cameras in public places
Street lighting
Locking gates around the perimeter of community property
Background checks for all employees and contractors
Regular patrols by security personnel or police officers
A Homeowners' Association management company will help you pinpoint security vulnerabilities in your community and develop solutions to address them.
It's Time To Take Action
Are you dealing with one or more of the problems covered above? If so, it's time to seek the help of Heywood Community Management.
Heywood Community Management specializes in homeowners' association (HOA) management in Arizona and surrounding areas such as Gilbert, Chandler, Tempe, Mesa, Queen Creek, Scottsdale, Phoenix, and more. Heywood HOA Management has actively been a part of Arizona's Real Estate market since 1933. With a single focus on community association management, Heywood Community Management is dedicating its resources to raising the community management standard of quality.
HOA business tips, intriguing topics, and freebies straight to your inbox.
Join the subscribers who get our content first.
Subscribe
No charge. Unsubscribe at anytime.